I took a look at Nate Silver's March Madness Predictions and compared them with some online sports betting lines to see which were the best ROI bets according to his model. Below are the results. You can read a bit about how his model is created here: http://fivethirtyeight.com/features/march-madness-predictions-2015-methodology/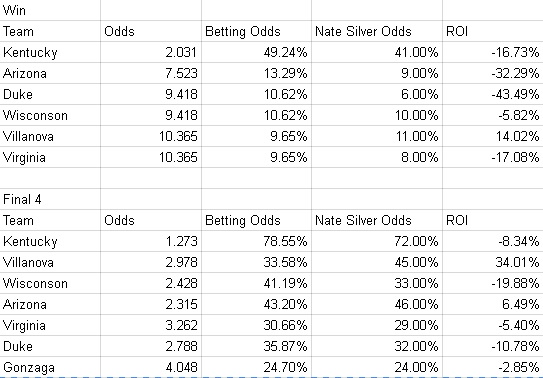 I'm certainly not advocating anyone bet on the games, but if you are going to Nate Silver has proven to be a fairly good handicapper. He thinks Villanova is pretty undervalued by the bettors in general especially their final 4 odds and Arizona is slightly undervalued to make it to the final 4.
Update: I took a look at the 1st round numbers too. The most interesting matchup is BYU vs Mississippi. The betting markets have Mississippi a 41% underdog, but Nate Silver's model has them a 56% favorite.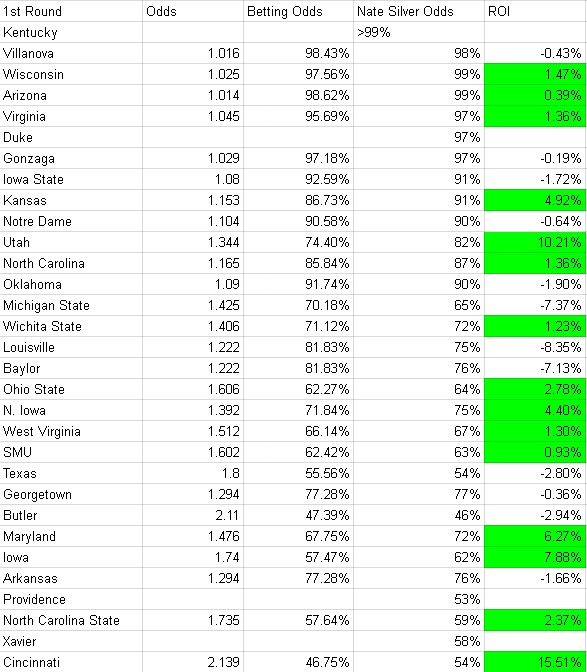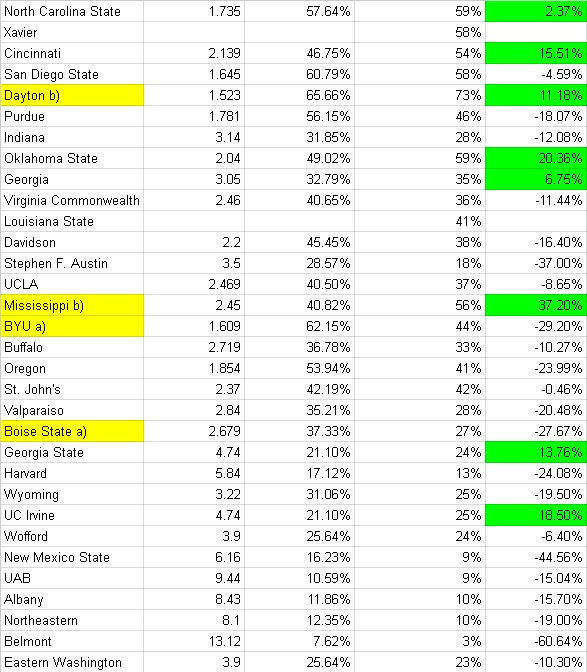 March 19 update: Wrote some code to automate these updates. You can view it here: https://github.com/andr3w321/march-madness-betting I'll periodically update the data folder which shows the bets.
March 25 update: Model has yielded pretty terrible results. I'm not convinced Nate Silver would beat the spread.